Jay Dan Jamaica's Rising Star
06/03/2021 12:51 in Artists
Jay Dan Jamaica's Rising Star
Upcoming Dancehall sensation Jay Dan whose real name is Andre Hamilton was Born 1986 in May Pen,Clarendon; Jamaica.
He was raised by his grandmother in Lampard District and from his childhood days Andre always had an ear for music. Anywhere he went he would put on a show and he always seemed to attract a crowd of cheering admirers. Andre had dreamt from youth of one day becoming a Singer.
He began to come up with his own lyrics and would show them off at school during lunch breaks. He attracted the attention of his classmates and peers everyday, and when it came time for lunch they would be awaiting for the show of the day. As time went on Andre would keep on working towards his dreams of becoming a Singer.
Andre was influenced by artist such as Bounty Killer, Beenie Man, Barrington Levy, and Vybz Kartel. He aspires that one day he would be on the same level as they are or maybe even bigger. Andre has always been an ambitious and driven person from his younger days and would always participate in anything that he knew would get him one step closer to fulfilling his dreams. Andre attended Edwin Allen High School, and from there on he began to write his music and record songs with his friends. He entered into a talent show known as Rosie's Friday which was held by Barrington Levy himself. Andre wanted his talent to be heard, and he ended up being one of the top contestant along with a few other artist Alkemis, Roxwayne, and Tony Frass who have now formed a name for themselves in the music industry. From there he knew that he wanted to continue pushing forward with his dream.
Jay Dan has shared the stage with Artists such as Capleton, Cocoa Tea, Twin of twins and chi ching ching At events like Roses Fm Big league.
Andre and his friends Alkemis, G Medz, and Nass came together as a team and created their own production company, Fruitful Productions. They would all meet up together in the studio and record music. They are doing everything they needed to do to further their career, while still having their regular jobs. Andre works in construction when he is away from the music, but that's just a temporary safe hold. Click here to listen to Devastated Jan Dan & Gmedz
Jay Dan is also currently working on International collaborations In Europe, he is one to listen out for in the near futute.
At this point in his life he is ready for his career to take off from the ground and has big plans for his music this year. He is ready to show everyone what he has to bring to the table.
You can follow Jay Dan on Facebook Click here for Facebook Click here for Instagram
Subscribe to Jay Dans Youtube here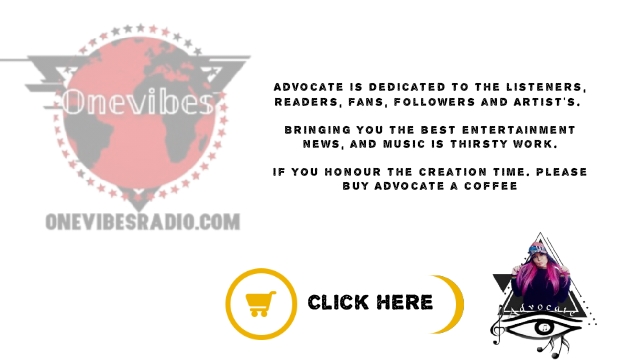 https://www.buymeacoffee.com/TheAdvocate1
Appreciate Advocates work, buy her a coffee, say thank you! Click here